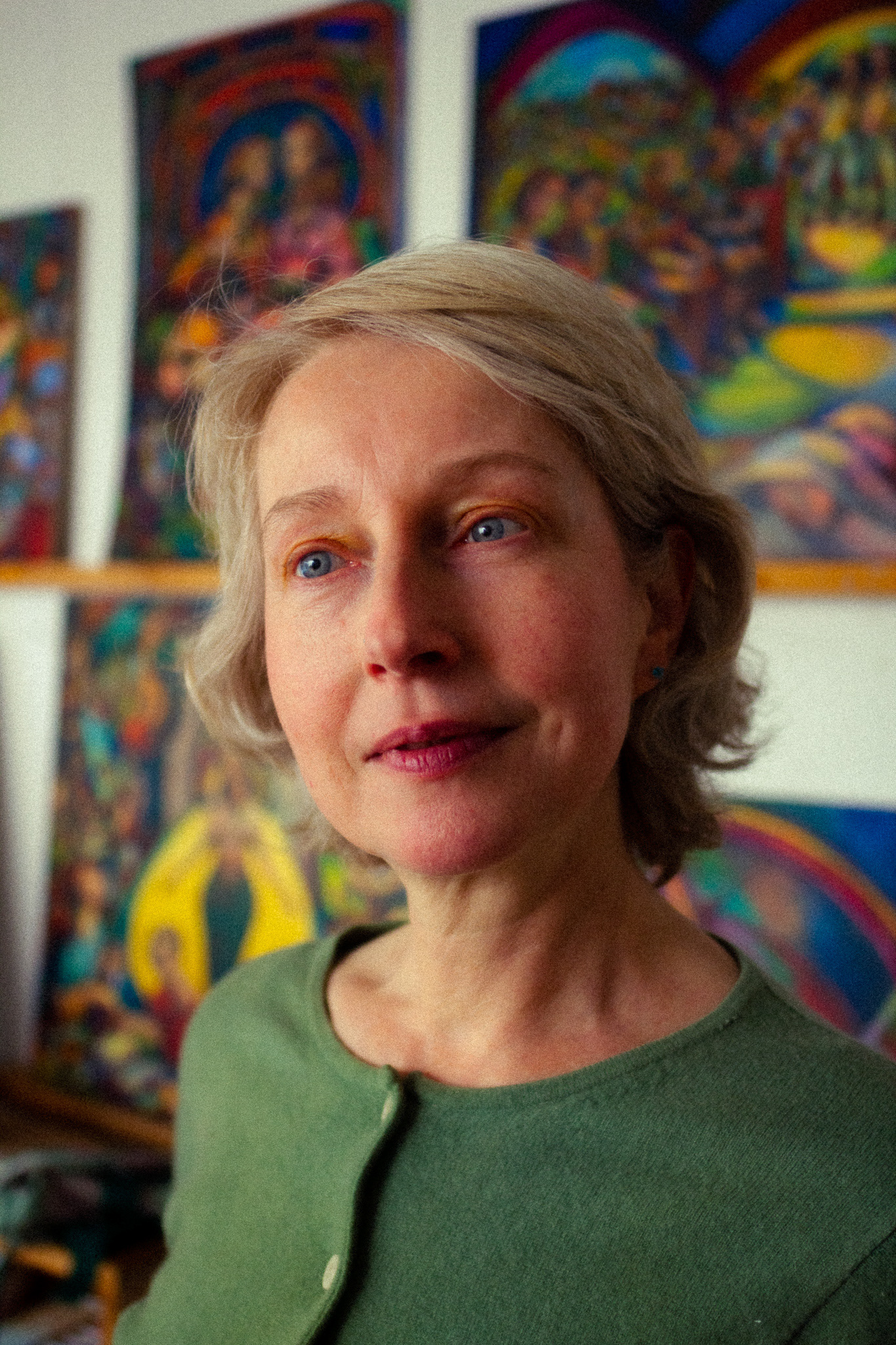 Rebecca paints people involved in the mundane work of daily life. Fleeting, vivid details set like jewels in a domestic and urban landscape.
Oil paint (linen on board) - Oil pastel - Charcoal - Linoleum - Watercolour - Pencil - Pen and Ink
"I like to watch people as they go about their everyday tasks, just as young children do. Most adults tend not to notice the beauty of the fleeting moments in life. But children are never too busy to look at the world and realise how fascinating it is."